Skip to Main Content
It looks like you're using Internet Explorer 11 or older. This website works best with modern browsers such as the latest versions of Chrome, Firefox, Safari, and Edge. If you continue with this browser, you may see unexpected results.
Help for primary sources
Primary sources are original records or firsthand accounts. Designation as a primary source may depend on context, focus and perspective, and time of study. Typically, a primary source is from the same time period as the subject studied. If sources provide interpretation or analysis, they may be secondary sources. Context is important for distinguishing between a primary or secondary source.

Find primary sources
Accessible Archives

America County Histories to 1900 (New York), Civil War, African-American Newspapers, more

The Avalon Project

Documents in law, history, and diplomacy

LexisNexis

Legal documents and more

UAlbany Libraries Special Collections

Libraries and archives house special collections (books, documents, artifacts) related to specific topics. Search for these collections in colleges, universities, and historical repositories such as historical societies.

Library of Congress

Finding primary sources

National Archives

Documents, photos, and records

Period newspapers or magazines like Life [magazine]

Find by using databases, particularly Academic Search. Other examples are Harper's Weekly and Look.
Supreme Court Justices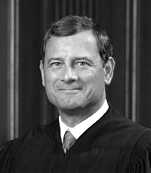 John G. Roberts, Jr., Chief Justice of the United States, from the supremecourt.gov Web site at http://www.supremecourt.gov/about/biographies.aspx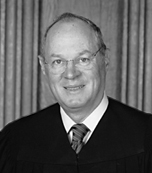 Anthony M. Kennedy, Associate Justice, from the supremecourt.gov Web site at http://www.supremecourt.gov/about/biographies.aspx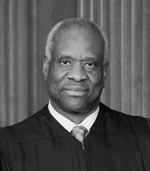 Clarence Thomas, Associate Justice, from the supremecourt.gov Web site at http://www.supremecourt.gov/about/biographies.aspx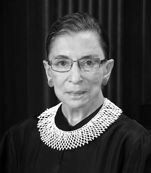 Ruth Bader Ginsburg, Associate Justice, from the supremecourt.gov Web site at http://www.supremecourt.gov/about/biographies.aspx
Supreme Court Justices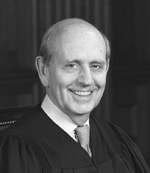 Stephen G. Breyer, Associate Justice, from the supremecourt.gov Web site at http://www.supremecourt.gov/about/biographies.aspx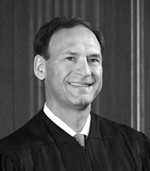 Samuel Anthony Alito, Jr., Associate Justice, from the supremecourt.gov Web site at http://www.supremecourt.gov/about/biographies.aspx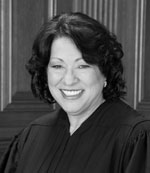 Sonia Sotomayor, Associate Justice, from the supremecourt.gov Web site at http://www.supremecourt.gov/about/biographies.aspx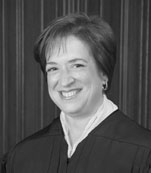 Elena Kagan, Associate Justice, from the supremecourt.gov Web site at http://www.supremecourt.gov/about/biographies.aspx
Neil M. Gorsuch, Associate Justice, from the supremecourt.gov Web site at http://www.supremecourt.gov/about/biographies.aspx